Services:

. Product Launches
. Product Media Relations
. Image-building Programs
. Product Positioning/Product Placement
. Strategic Counselling
. Consumer Promotions and Contests
. Celebrity Programs
. Special Event Planning and Management
. Charitable Program Development
. In-store Events, Trade Shows and Mall Promotions
. Sponsorship Support
. Employee Programs
Here are some of the brands we've helped develop


SLTV (UK)
www.sltvonline.co.uk

(also on SKY DIGITAL CHANNEL 194 see press for details)

Email your comments and suggestions to: studio@sltvonline.co.uk
or studio@papaboy.tv

-------------------------


NostalgiaNights
www.nostalgianights.co.uk

What is Nostalgia Nights? Nostalgia Nights is about making new friends, rekindling old friendships, networking and dancing the night away in relaxing and pleasant surroundings. Have you noticed how as one grows older, your social calendar becomes an endless list of funerals, christenings, weddings etc. Your teenage years of clubbing disappear and you even begin to believe the hype and consider yourself too old to have fun! You're burdened by work, children, lack of money and life in general. Having fun…..I mean real fun becomes something from the past…………In steps Nostalgia Nights…

-------------------------

Mike Vincent First Travel
www.mvfirsttravel.com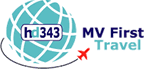 MV First Travel is rapidly becoming a major flight and tour operator, arranging flights and family holiday packages to suit all pockets to Sierra Leone, Ghana, the Caribbean and the UK for families and independent travellers from around the world. Our pleasant and experienced work force in London, Freetown and Accra (soon to be opened) will be pleased to offer their friendly and personal service to guarantee a perfect holiday experience to you and to ensure that your holiday is an experience to be treasured.
--------------------------


BMI
www.flybmi.com

bmi offers flights to Freetown, Sierra Leone four times a week. bmi is a leader in low cost, quality air travel - and by "quality"™ we mean efficient service, ample legroom and staff that genuinely care whether you are satisfied or not! Rely on us for punctual regular flights to Freetown and other destinations throughout the world.
--------------------------

PEEP!
www.peepsierraleone.com

Peep Newspaper Online - Sierra Leone's only satirical news-magazine


--------------------------
www.visitsierraleone.org


The Internets Number-One 'Sierra Leone Tourism' website and Travel Forum